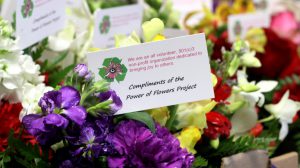 It took some juggling around the school spring break schedule but this week we met with Kali Woodbridge from the Power of Flowers Project. Kali has been a volunteer since January of 2010, and has been a member of their very active Board of Directors since 2012. Kali is one of more than 100 volunteers who regularly lift the spirits and promote healing for those who need it by taking flowers to places like hospital rooms, nursing homes, and Meals on Wheels clients. Their flowers can be found in the hospital rooms of children who are sick, disabled veterans, and homeless mothers.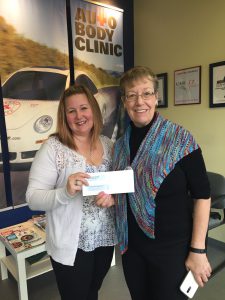 A lot of thought goes into every bouquet, which is made up of gently used flowers that are donated from flower wholesalers as well as weddings, banquets, conferences, memorial services and anywhere that flowers are left behind and would otherwise be trashed. They take flowers that still have plenty of life – at least a week of blooms and often times much more – and arrange bouquets that are personally delivered to people who need a smile.
There are lots of ways contribute. On May 6 from 9:00 am to 1:00 pm the Power of Flowers Project is holding its annual plant and bake sale at the Tewksbury Senior Center. You can buy annuals and perennials, herbs and house plants, for yourself or as gifts while supporting the Power of Flowers Project.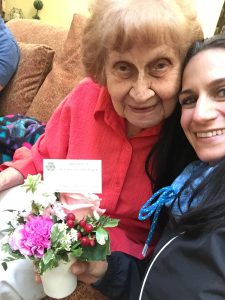 I had the great pleasure of taking some of the flowers to my 99-year old grandmother who lives in an assisted living community with a special memory care unit. Every day is different when I visit, but on this day she was so happy to have the pick-me-up of beautiful flowers! Talk about bringing joy and lifting spirits; just look at that smile!